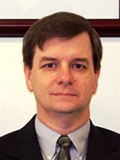 Stephen A. Whitlock


Director
Office of Professional Responsibility
Internal Revenue Service


Steve was appointed as Director, Office of Professional Responsibility in August 2015, and previously served as Deputy Director from 2002 to 2007. This office administers the IRS regulations governing the practice of attorneys, CPAs, enrolled agents and enrolled actuaries, as set out in Treasury Circular 230. Under his leadership the office changed its focus to address misconduct posing a greater potential of adversely impacting tax administration, including tax opinion abuses and conflicts of interest.

Steve served as the Director, Whistleblower Office from February 2007 through July 2015. The Whistleblower Office was created by statute in December 2006, to make determinations regarding awards to individuals who report substantial violations of the Internal Revenue laws. As the first Director, Steve was responsible for developing the program, setting policy and providing oversight for Service action on information provided by whistleblowers.

In February, 1998 Steve was selected as the Director, Commissioner's Complaint Processing and Analysis Group, which designed and implemented a plan for the new organization to receive, monitor and resolve complaints and other correspondence from or about IRS employees. Steve established the strategic direction, defined the specific goals and operating guidelines, hired and trained the staff and "sold" the concept to both internal and external stakeholders. He implemented the Service's plan for mitigation of penalty under Section 1203 of the Restructuring and Reform Act of 1998 and set up the processes and procedures for the Commissioner's Review Board. Prior to assuming this position with the IRS, Steve was detailed to a team formed by the President's Council on Integrity and Efficiency to review IRS integrity and discipline programs.

Steve served as the Special Assistant for Ethics and Internal Programs, Deputy Assistant Inspector General for Inspections, Assistant Inspector General for Special Programs, Office of Inspector General, Department of Defense from September 1987 through February 1998. Steve directed several programs involving the identification, investigation and correction of fraud, waste and abuse in the Department of Defense. He directed the operations of the DOD Hotline, which served as the model for Inspector General Fraud Waste and Abuse Hotlines throughout the Executive branch. Steve also directed, and in some cases personally conducted, investigations of allegations of senior official misconduct, procurement irregularities, and personnel abuses (including whistleblower retaliation). He also directed inspections of program and organizational effectiveness in the Office of the Secretary of Defense, the Military Departments, and Defense Agencies.

Steve holds a Bachelor of Arts degree in Political Science from Auburn University, a Juris Doctor degree from Catholic University, and a Master's in Business Administration degree from George Mason University.